One-On-One Personal Training
---
One-On-One Coaching with Jennyfer Aranda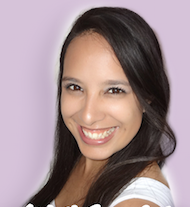 As a Health Coach:
I empower people to take responsibility for their own health; and support them to implement lifestyle and behavior changes that will contribute to the achievement of their personal wellness goals.
As your Health Coach, I will listen carefully and we'll navigate the world of contradictory nutrition and health advice, we can explore what truly works for you.
Together we will:
Connect the dots between who you are and who you want to be.
Create your personal blueprint.
Discover your body's unique needs.
All programs start with a Health History to evaluate your overall health, and give you a taste of how great it is to dedicate 50 minutes to talk about your health and wellness. From there you can choose the program that suit your needs.
Schedule
your Health History Evaluation at no cost today!
*One Month Health Coaching 160
2 sessions
Email support in between sessions.
Motivational and Personal Coaching
*Fast Track Program 720
3 Months 9 Sessions, we meet every fifteen days for 50 minutes each session.
You receive: handouts, books, recipes, foods, and other materials.
Pantry MakeOver.
One Private Cooking Class (Includes the Book Healthy Flavors of Mexico)
One field trip to a healthy store.
Email support in between sessions.
One yoga class and meditation.
Contact
Jennyfer@3DFitnessTX.com
or
3D Fitness
to get started or for further questions
---