Health Coaching with Jennyfer Aranda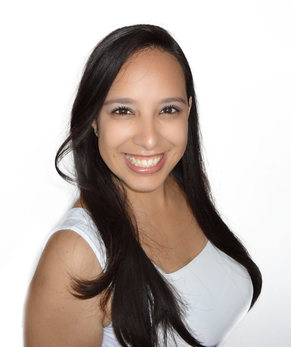 My name is Jennyfer Aranda, I am a Health Coach certified by the Institute for Integrative Nutrition (IIN). Using the philosophies I have learned through IIN, such as primary and secondary foods, my life has gone from pain and struggle with my body to joy, happiness, and success. It is now my passion to guide other women to grow into happy and healthy lives, feel radiant, full of energy and achieve their personal and health goals.
I received my training at the Integrative Nutrition in New York City and I am the author of the book Healthy Flavors of Mexico, ­a lifestyle cookbook that gives healthier alternatives of preparation to many of Mexico's traditional dishes.
During my training at IIN, I have studied over 100 dietary theories, practical lifestyle management techniques, and innovative coaching methods with some of the world's top health and wellness experts. My teachers included Dr. Andrew Weil, ­Director of the Arizona Center for Integrative Medicine; Dr. Deepak Chopra, author, speaker, alternative medicine advocate; Dr. David Katz ­ Director of Yale University's Prevention Research Center; Dr. Walter Willett, Chair of Nutrition at Harvard University; Geneen Roth, bestselling author and expert on emotional eating, as well as many other leading researchers and nutrition authorities. My education has equipped me with extensive knowledge in wholistic nutrition, guiding/coaching techniques, and preventive health practices.
Drawing on these skills and my knowledge of different dietary theories, I work with clients to help them make lifestyle changes that produce real and lasting results. I lead workshops on health prevention, nutrition and balance. I also teach yoga and meditation, which beautifully complements integrative nutrition.
Click here for class schedule
.
Choose between
One-On-One Health Coaching
or
Group Coaching
.
---